The United Kingdom is the biggest gambling regulated market in the world, and the industry has grown to become a large revenue generator for the entertainment business. With an increasing need to attract as many players as possible to maintain their strong position in the country, casino adverts have become more and more over the years.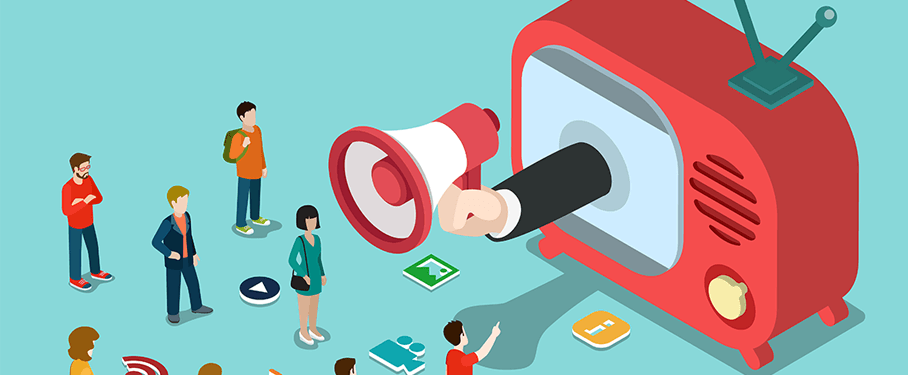 According to reviews, advertisements on television about casinos and games have risen by 600% since the sector became regulated in 2007; this is without accounting for those that are placed in social media platforms and other areas like YouTube. In the past year, about one point four million advertisements have been run, with each UK resident being exposed to two hundred and eleven each.
As much as this poses a risk for underage gambling, which has risen in the past few years, some regulations have been applied for gambling advertising and marketing by the Committee of Advertising Practice. This set of rules emphasizes issues such as:
Adverts should not use elements that make the gambling practice appealing to children (UK residents aged fifteen and below) and young adults (aged sixteen and seventeen)
Children and young adults cannot participate in advertisements
Anyone below the age of twenty-five, or appears so, cannot be featured betting. However, they can play significant roles in sales or even owning a gaming site
Gambling logos cannot feature in everyday items such as sports clothes and other playing paraphernalia.
Most commercials run by casinos abide by these regulations. Even so, the quality of the commercial and how the masses portray it differ, with some nailing the mark and others missing it altogether. Below we look at some of the best and worst casino advertisements to run in the United Kingdom.
The Best Casino Adverts
Gambling adds are run in the thousands every day in UK television and social media platforms, which helps the industry rake in more than thirty billion in impact revenue. Some of the casino adverts that have been ranked high in contribution to a growing gambling community include:
PartyCasino: UK Party WeekenderPartyCasino is one of the online gambling destinations that have succeeded in the provision of gaming services to UK players despite being an offshore casino. This casino has its headquarters in Malta and holds a valid license from the Malta Gaming Authority. It also managed to snub a UK Gambling Commission license, which allows it to offer and market its services in the region.PartyCasino has run a lot of adverts over the years since its establishment in 1997, but one the UK Casino Party Weekender is one of its best creations yet. In the advertisement, players are welcomed by a pretty lady to join the party and walk through the doors behind her into the casino. Immediately, the scene changes into a crisp and electrifying casino where cards are being dealt, roulette wheels are spinning, and wins are collected; these scenes are based off the establishment's Ibiza party and serves as an invite for one being held in the UK. In the end, punters are enticed with the chance to win a Porsche 911, Carrera.
Virgin Games: Live a LittleVirgin Games Casino has been running since 2004 and has since risen to become among the most visited online casinos in the UK. This gaming site is licensed by the UK Gambling Commission and Gibraltar Regulatory Body. Holding such reputable licenses and running eye-catching advertisements have helped Virgin Games dominate the industry with ease.Among the most noteworthy advertisements run by Virgin Games Casino is dubbed Live a Little. Unlike most casino adverts that use flashy imagery, this campaign follows a weird storyline that makes it attractive enough for gamblers to pay attention. The forty-second-advert shows a vampire working at a convenience store complaining about the boredom that comes with being undead for long, followed by a funny scene of him burning up from touching garlic. He then proceeds to lament about how playing at Virgin Games makes him feel alive, emphasizing the Live a Little tagline.
BetVictor Casino: Make your Best BetSome of the best casino advertisements make use of futuristic themes, and this BetVictor advertisement is one of them. The opening scene shows a man walking into a room full of machines with a ball in hand indicating his interest in sports. In the advert, BetVictor talks about how the world of science is said to have taken over the gambling industry, with each result being able to be given using the algorithm. The man then kicks the ball into one of the pillars of running machines, destroying everything in the room. This move portrays the fact that gambling is made exciting by the uncertainty of results, and that as long as people in the field are conducting the sport, then it is anyone's game and not one controlled by science.
William Hill Casino: Mobile BettingThe gambling industry is quickly shifting to the provision of services in mobile devices, and William Hill has joined the bandwagon. In a bid to get more gamers to download a casino app, the gaming site produced one of the best adverts that saw the use of this platform increase a couple times fold.This mobile betting advert is developed in a simple yet engaging style that takes the viewer through rushing scenes of how to conduct gameplay on the platform. The use of a football as the main element to show more than two hundred ways on which bets can be placed was a contemporary move by William Hill considering the advert was released not long before the World Cup was set to begin.
The Worst Casino Adverts
Most UK gambling advertisements manage to pass their message without any controversies, but a few of them have raffled a couple of feathers while others are just plain boring. Some of these adverts include:
Paddy Power: Jesus the FixerPaddy Power is one of the biggest players in the UK gambling market, which means it is big on the release of advertisements. However, this advert caused a lot of uproars since it showcased Jesus fixing several football issues by healing injured players, filling stadiums miraculously, and sorting out fixes by threatening people with a baseball bat. This advert was aimed at the Italian market, a country known for being more than 80% Christian. Therefore, the rise of controversy was inevitable.
PlayOjo: Dancing AlpacaThis PlayOjo advert takes the boring route, and one can see that not much thought went into its development. The commercial shows an alpaca in a rainy field complaining about bad casino treatment. Everything then turns bright as he laments about finding his Ojo in PlayOjo casino.
Paddy Power: There's a Place for Fun and GamesPaddy Power took another offensive hit at Christianity with the release of this advert showing Jesus and his disciples gambling at the last supper surrounded by chips and roulette wheels while others hold up cards. Considering the reaction to their previous advert showcasing Jesus, the casino was well aware of the controversy that would arise,
Overview
Advertisements are a great way for casinos to market their products, and they can be found on TV and social media in a huge number. Some of them improve the ratings of a gaming site, but others work to drag down their numbers.