After a successful gamble, there is no better feeling in the world than cashing out your hard-earned winnings. It is especially jubilating if the winnings accrue from a casino bonus. There are many ways a player can withdraw money from a casino. There are also requirements that a player has to meet before casino bonuses are converted to transferable funds. This review will delve into the details surrounding wagering requirements and some of the best payment methods that a gambler can use to withdraw funds from their casino account.
Types of Bonuses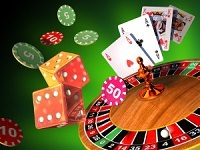 Online casinos use bonus offers to promote their establishments. These offers may manifest in different ways. It is typical of online casinos to issue a welcome bonus. Usually, this is the first offer presented to a potential casino member to entice them into joining a particular franchise. Welcome offers may come as deposit matches, free play, or no deposit offers. Depending on the casino bonus policy, the new customer offer may come with some betting requirements or not. No deposit bonuses are often minimal and thus have small betting requirements. Deposit bonuses, however, are known to have higher wagering requirements.
Other bonuses that you might find in an online casino include comp point bonuses, insurance bonuses, free spins, and reload bonuses. Comp points are awarded to the player according to how often they wager in the casino. For instance, 1 point may be given for every 10 Pounds staked. The points may be redeemed later on for cash rewards at different rates. Free spins are used on slot games. A free spins bonus allocates a particular number of spins to be used on a prescribed game or set of games. They also come in different forms: super spins, regular spins, or big spins, the only difference being the value attached to each spin.
Insurance bonus is sort of a cash back policy that insures a player's losses. When a casino guarantees an insurance bonus, a gambler's losses will be covered up to a certain limit. The amount covered is repatriated to the gambler if they incur a total loss. Reload bonuses award a certain percentage of the player's deposit amount when they credit their accounts.
Wagering Requirements
As earlier stated, bonuses sometimes come with conditions attached. These conditions go by many names: wagering requirements, betting requirements, rollover or playthrough. From the outset, the bonus funds are separate from deposited funds. Before bonus funds can be withdrawn, the attached wagering requirements have to be met. The essence of wagering requirements is to encourage the player to invest their own funds in the casino. After all, casinos are businesses; it would not make sense for gamblers to profit at the expense of the casino.
A review of the bonus policy in a gambling establishment will reveal the rollover imposed on any bonus offers. For instance, when a player is advanced 15 Pounds in extra funds, they will be required to meet a rollover of say, 40x. This means that the player has to bet an amount equivalent to 40 times the bonus and deposit or deposit only, depending on the terms of that policy. If the player deposited 15 Pounds and an extra 15 was forwarded to them by a casino, the player would need to place bets that total to 1200 Pounds to meet the requirement.
Moreover, the players have a specific timeline within which they have to meet the terms of the wagering requirement. In most casinos, welcome bonus conditions are valid for 90 days. No deposit bonuses, free spins, and insurance bonuses may have shorter periods.
In case the allowed timeline lapses before the conditions are fulfilled, the remaining bonus amount will be taken back by the casino, along with any other winnings associated with that bonus.
Other Conditions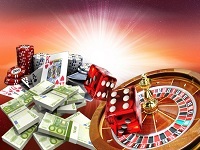 Apart from the wagering requirements, there are other things that a player needs to consider before cashing out their bonus winnings. First, there is the maximum amount that can be won using bonus offers. Online casinos limit the amount that a player can win using bonus finances. The general rule dictates that the maximum a player can cash out is five times the amount of the bonus offer. Anything less than this is daylight robbery.
Some kinds of bonus offers can only be used on specific games. In a promotion, a casino would put up an offer that is usable in one game category. Live games attract many bonuses for instance. The bonus can then only be used to play live games. Sometimes, the category of live games does not contribute much towards the wagering requirement. A player will, therefore, have to use a lot of money to meet a small requirement.
A player should also consider the type of bonus. Earlier, this article distinguished the different types of bonuses. However, each of these types falls into a broader category of either sticky or cashable bonuses. Cashable bonuses can be withdrawn after the betting requirements are fulfilled. Sticky bonuses, on the other hand, cannot be withdrawn. They remain in the player's account and may lapse if a withdrawal is made. Consequently, if a bonus is of the sticky variety, it cannot be cashed out.
Payment Methods
Online casinos support a plethora of banking methods. However, each casino has a prescribed set of methods that they prefer. The methods determine the speed at which monetary transactions are carried out, with a hand of casino management deflecting the timelines. Ordinarily, online casinos pay out winnings starting from three days. While it is a default period, it can be extended or hastened subject to a verification procedure. All players requesting for cash out have to present a set of identifying documents and a recognized address. This is a check imposed by several laws in a bid to curb money laundering through casino operations.
The fastest method is e-wallets which take on average 24 hours. Companies like Neteller, Skrill, and PayPal are service providers for e-wallet accounts. Besides the convenience of having more than one reserve for funds, the benefits of e-wallets are numerous. They can be used efficiently for online transactions without the need to consistently key-in personal or billing details. Regardless, e-wallets often have a transaction charge for both withdrawals and deposits. These charges may at times catch the player off-guard if they are not aware of such charges.
Credit and debit cards are a popular method in online casinos. Like e-wallets, they automatically retain personal or billing details including the owner's address and account information. Examples of these cards are MasterCard, Visa, Visa Electron, and Maestro.
Players can use other methods such as Bank Transfers, Instadebit, Trustly, pre-paid vouchers, and cryptocurrency among others.
When choosing a payment method, a player should consider if any charges are levied on the transaction. Further, they should check the casino website to see if the method supports withdrawals and also if it is available in their country of origin.
Finally, some online establishments issue bonuses for the use of certain payment methods. A player could get more from their choice of payment method by picking one with a bonus attached.
To withdraw your winnings, you will follow a similar procedure like the one used in making a deposit. You are required to click on the banking tab on the website, choose the withdrawal options and select the preferred method. You will then input the desired withdrawal amount, keeping in mind the maximum payout. After submitting the withdrawal request, you will be required to send a scanned copy of ID or driver's license and a working address for verification. Your winnings will be forwarded into your account or wallet within the time stipulated by the casino.