If you're a new player trying to have some fun at online casinos and/or make a bit of cash while doing it, the first thing you're going to notice visiting various gambling sites are the bonuses just waiting for you to snatch them. The reason why you notice them is because that's why they are there for, to attract a player to a specific site making him/her want to stay there in particular compared to other platforms. You may think "but how does this benefit online casinos, they are giving away free cash?", but this is being done by the land casinos as well, just in a different manner. While land casinos may offer you free room upgrades, free drinks, and meals or different types of goodies for bettors while they are at the casino, when playing at an online site from the comfort of your home, they give the only thing that makes sense at that point, more cash for a player to gamble. Different gambling sites set playthrough or wager requirements that need to be fulfilled before bettors can withdraw bonus money. These obligations differ from gambling site to gambling site and should be read with great care and precaution as some of the bonuses might not seem as great as they do initially.  The first thing to note is there are different types of bonuses that online casinos are giving out in order to attract new players, but also maintain their player pool: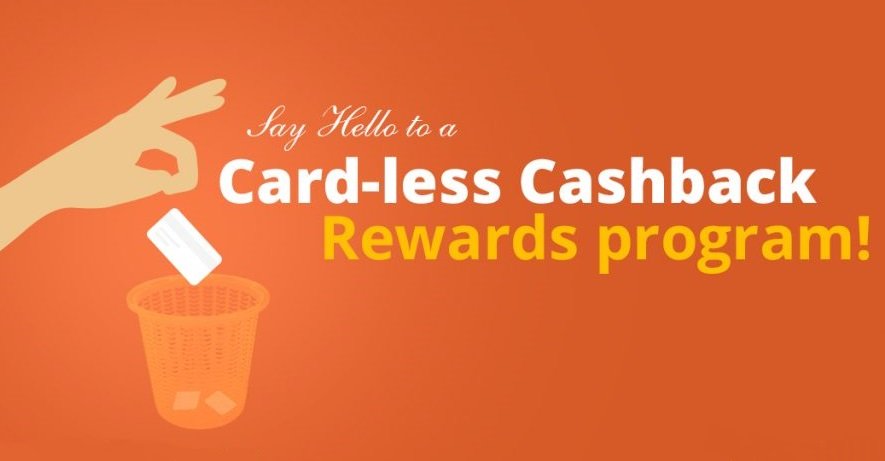 Welcome bonus
Cashback bonus
Top Up bonus
Smaller promotions (free spins, refer a friend)
Welcome Bonus  Rewards
The welcome bonus is for newcomers and can be divided into two big groups, free welcome bonuses, and deposit bonuses. At some sites, all you need to do is make an account and immediately a gambler will be gifted small amounts of cash to start playing. These vary usually between $5 and $25. This is a small amount of money to get a player going and can usually be used at the online casino without restrictions. Deposit bonuses come as extra cash on top of the cash gamers deposit to their online casino account. Usually how this works is that a player deposits the cash to his/her account and the online casino matches the deposit amount with 100% up to a certain value, giving a gambler double the starting stack to play with. If bettors come across a site that offers 100% welcome bonus up to $1000, that means that if they deposit $200, the betting platform will grant additional $200. Obtaining these kinds of bonuses usually takes a player to enter a promo code when depositing money to his/her account. Another type of bonus that falls under this category is the sticky bonus or the un-cashable bonus. The ordinary deposit bonus is considered cashable since it can be cashed out when the wagering requirement is met, but sticky bonuses cannot be cashed at any point. They also have played through requirements before they can be used as play money and are usually just there to bolster your bankroll.
Cashback Bonuses
Now the gambler has deposited the money and is enjoying his time trying out various types of games at the online betting site. There are a few misplaced bets or perhaps lady luck was not on his/her side and a player is out of money. No worries, cash-back bonus is here. A return cash based on losses will give a gambler back a percentage of the money he/she lost in a time span of usually a week or a month. If a player lost $150 playing and the cash-back percentage is 10%, he/she will be given back $15 to bet again. Just as in the welcome deposit bonus, there is usually a maximum limit amount that cannot be exceeded. For an example, if the maximum cashback amount is $100, the return percentage 10% and the player lost $1500 during a week, he/she will get only $100 back as a return bonus instead of $150. A cash-back promotion can also be based on the total wager. This is one of the most popular bonuses among bettors since the more a player wagers the bigger the bonus, no matter if the gambler lost or won. If the previous example was used here, where there was a wager of $1500 and the cash-back percentage was also 10%, a player will receive additional $150 even if he/she won initially.
Top Up bonus
Top Up promotion is essentially the opposite of the return bonus for losing. The top Up promotion will reward a player a percentage of his/her winnings. If a gamer won 300$ betting, and the top up bonus percentage of the winnings is 10%, the player will be rewarded additional $30.
Smaller Promotions
Some gaming sites have smaller bonuses as refer a friend bonus or free spins. If you enter the refer a friend program on the online betting site you will be given a link. Send that to your friend, he enters the betting site through your link and you get a reward for bringing another fellow player to the playground. Free spins usually come on top or instead cash-back bonuses and welcome deposit bonuses. A player is rewarded an amount of free spins he can take on the wheel of luck that can potentially lead to real money or other goodies.
Playthrough requirements
Promotions are there to bring in new players, but also to keep the old ones playing and enjoying their time at the online betting site. They will bulk up any players starting stack or reward him/her as the game goes on. Every gambler should be very careful reading through all terms and conditions before accepting any bonus deals. All of the bonuses almost always come with different kind of requirements that need to be met In order for a gamer to cash-out the bonus money. How it usually works is that a player gets a bonus and needs to wager it a certain amount of times before he/she can cash out his winnings. For an example, if bettors deposited $100 and got another $100 as a bonus, they need to gamble 30 times the total bonus amount in order to collect it. Meaning that gamblers need to wager $3000 before being able to claim a bonus stack. Sometimes the playthrough requirement can be based on the whole amount of the stack, not just the bonus. Take note that not all the games contribute the same towards the wager terms. For an example, slots can contribute 100%, while blackjack almost never contributes to the playthrough obligation. Players from some countries may have higher stakes demands than other. Some bonuses could also have a time limit on them. Cashback promotion is usually given out at the end of the week or month, while some bonuses can be acquired only at the certain time. These are just a few examples of different terms a gamer needs to meet before being able to claim the money he/she got as a bonus. It is highly advised for all bettors to pay close attention to these terms and conditions when playing at their favorite casino place.