With hundreds of thousands online casinos out there, the competition is brewing. The never-ending battle for new customers keeps on giving. What's the best way to get new players to visit your betting site in the sea of others than offering some free extra cash for players to enjoy and stay true to that particular casino? The problem is nowadays everyone is offering extra money. This may become a problem for players, picking the right type of bonus and thus the casino they'll stick with. There are numerous factors included that every gamer should check before accepting a certain bonus. Time limitations and playthrough requirements for an example are things to look out for before digging into the free pile of cash. Every gamer should thoroughly read through all the terms because if the offer seems to be too good to be true, it usually is. Players should first be familiar with all promotions that can be offered by an online casino before choosing a special bonus they want to use and all the terms and conditions.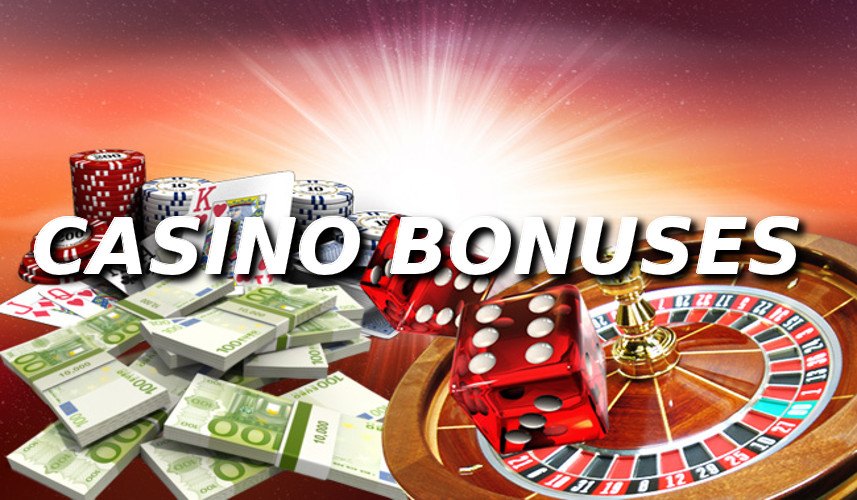 No Deposit Bonus
For no deposit bonuses, which are usually small, between $5 and $25, there's not much to it. Casinos offer money to players just for creating an account to try out some of the games on the site. What should be noted is that the no deposit bonus usually can't be withdrawn at all or (which is more common) it can be withdrawn but only after player deposits real money into his account.
Welcome Packages for New Bettors
True welcome bonuses come to those that deposit cash into their accounts. Usually, casinos tend to match 100% of the deposit amount up to the certain maximum amount. For an example, if a player deposits 100$ to a site that offers 100% up to 1000$, he/she will get an extra 100$ on top of their own 100$ for a cozy 200$ starting stack. Don't get too hung up on the percentages tho, some sites will offer crazy numbers, up to 400%, but with a small maximum limit. Depositing 100$ for a 400% welcome bonus, where the limit is 200$ won't get players additional 400$ as maybe they originally thought. The good news is that's not always the case as some betting platforms do offer more than 100% bonus with a decent or even an above the average maximum limit. Also, some online gaming houses will reward players not only for their first deposit but the few ones after that. It's is expected that the percentages are lower for 2nd time depositing, but it varies. It's not a surprise if the bonus percentage for the 2nd deposit is only 25% but climbs up again for, let's say, 4th deposit to a respectable 50%. This is a way some casinos reward their loyal members. Players should pay attention to all the numbers in the equation, percentages, and maximum limitations.
Terms and Conditions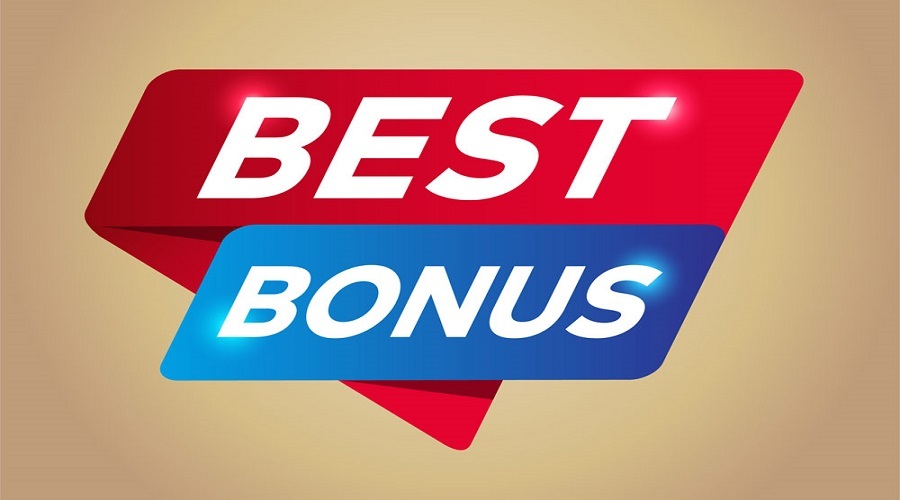 Playthrough requirements or wagering requirements are very important. It's nice having extra cash in your account, but what's it worth when in order to be able to withdraw the cash a player needs to meet insane conditions. How wagering requirements usually work is, a player is given his/hers bonus, but in order to withdraw it, gamers need to gamble the bonus money amount a certain number of times before being able to use the cash freely. For an example, player deposits 200$ into his/her account gets another 200$ on top of that as the part of the welcome bonus. The tricky part is they need to wager the bonus amount 20 times before being able to cash out their bonus money. That means a gambler now needs to wager 4000$ before he gets the chance to cash it out. Also, some sites will extend these kinds of requirements to apply not only for the bonus amount but also the original deposit. Using the previous example that would mean wagering 400$ 20x times or 8000$ before having the extra cash at their disposal. Wagering requirements are pretty much a standard deal and should not discourage players. This prevents casinos going broke over giving essentially free cash to players because like this they need to earn it in a sense.
Promo Time Periods
Bonuses also may have timers on them. A certain bonus may seem great, but can only last for a short period of time, that's time validity. Let's say a casino is offering a 200% welcome bonus that has the wagering requirement that it needs to be wagered 50 times before being cashable. With the deposit amount being 100$, a player now has 300$ in total that he/she needs to wager 50 times. Not too shabby, the only problem being a gambler has 24 hours to do it. That is $15000 now that need to wager in a day, a feat that does not seem too possible to do. Players should be on a lookout for these time limitations and select those that give a healthy amount of time to get through the bonus money wager requirements. Outside of this, bettors may receive bonuses at the end of each week or month, but these promotions are only eligible for picking up in a short time span. Gamers should especially pay close attention not to miss a great opportunity to land some extra cash with these kinds of occasions. Gamblers that plan to play for a long time or are already betting at a certain casino should also check if the online betting site of their choice gives bonuses to players in long term. Another way for casinos to make players stay at their platform is to reward those who stay for a long time, months or even years. These are loyalty or VIP bonuses that come to those who stick around.
In-Game Bonus Contribution
Different games might also impact the way various players see bonuses. Not all games will contribute the same towards fulfilling the wagering requirements. Usually, slot games contribute 100%, but the numbers may vary for table games. Sometimes table games like blackjack, baccarat or roulette don't contribute at all or only a certain percentage. Table games lovers should be careful. If roulette is your favorite game for an example, and it contributes only 50%, playing the machine you love will now take double the time to finish the wagering requirements and if there's a time limit involved like it is mentioned above too, that may be a problem.
How to Choose the Best Bonus?
This all depends on someone's taste and scoring goal. Here are some of the parameters that can determine a bonus pick:
Wagering requirements (terms, conditions, and time limitations)
Bonus amount. This is often one of the first things that gambler look up.
Type of bonus. Some bettors like to spin for free and others just want to check out some new game for free.
Casino game offer. Many players will choose their bonus depending on a casino offer.
Bonuses seem to be a difficult thing to get, but they are really not if a gambler does a little research before choosing. Online casinos use them as an advertisement to attract players to their platform rather than going to their competition. It all may seem as extra cash, but above-mentioned points make a difference between a great, good, decent and bad offer. To recapture, players should read the fine print before applying for different kinds of promotions. Pay attention to percentages you're given, maximum bonus amounts, time limitations, play through and wagering requirements, game contributions and anything else there is before making a decision.