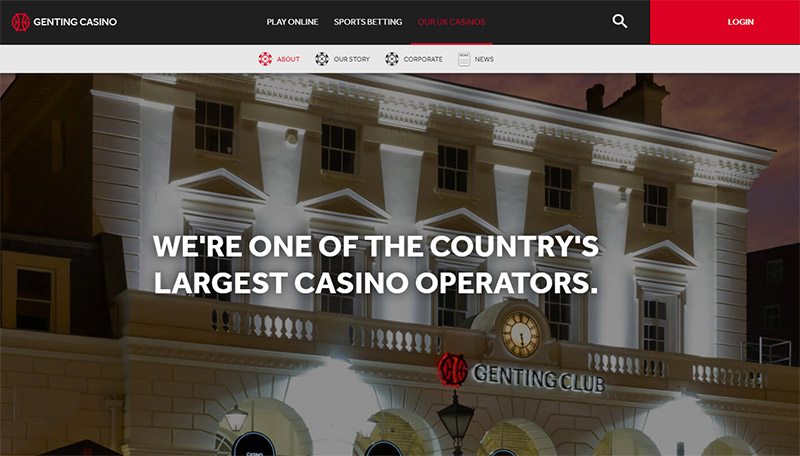 The Genting Group is not exactly a UK company. Its head office is located in Kuala Lumpur, Malaysia, where it was founded in 1965. The company currently operates in several locations in the world. Initially, Genting Story was begun by Tan Sri Lim Goh Tong who founded a resort place in Malaysia on the territory of the thick 10,000-acre forest. Nowadays this resort is one of the most popular places for having rest in the whole world. The hotel's chain includes 5 hotels in Malaysia and several other resorts in: Philippines, Bahamas, Singapore, New York, Las Vegas, Cairo. So that, Genting Group has its footprint in Asia, America, Australia, Europe, and the UK. The group is more popularly known as the Resorts World Genting. It owns 42 land-based resorts and 40+ land-based casinos in the UK, let alone the cruise ships business and online gaming platform. Currently, the company is valued at $24 billion and it employs more than 60,000 people worldwide.
Corporate Profile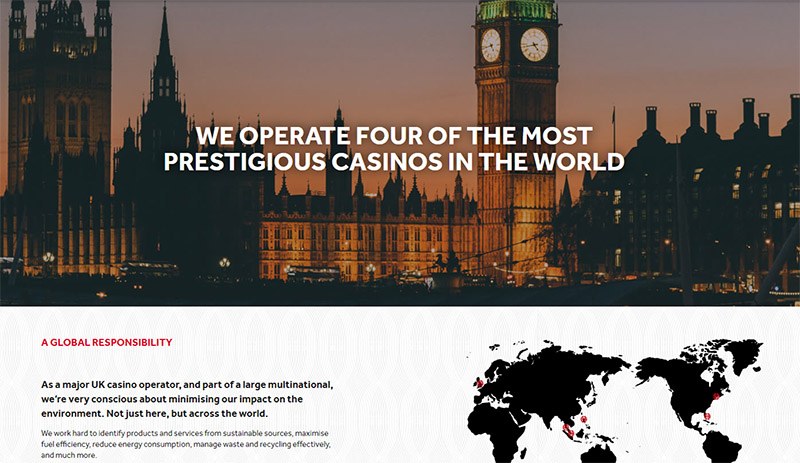 The corporation is a publicly listed company in both Singapore and Malaysia. In the UK, it holds the top spot as the nation's largest land-based casino operator. In London alone, it has six sites that include the prestigious Crockfords. Among the other sites in London are:
Colony Club
Maxims Casino Club
The Palm Beach
Cromwell Mint
Genting Casino Chinatown
Overall, the physical site occupies around 4,500 hectares of land. These are all land-based resorts spread out globally with three provincial locations in the UK. One of the largest operations outside of London is in Birmingham. It offers more than 100 slot machines, electronic gambling terminals and bars.
Services Offered in the Casinos
It does not only operate gambling facilities. It also operates hotels. And within these establishments are a myriad of other things that players can enjoy. Here are some of the services you can expect.
Shops – the high-end casinos in the UK have shopping areas within the resort. In these areas, you can shop for clothing for adults and children, footwear, jewellery, technology and electronics, sports and outdoor gears, and gifts.
Restaurants – the resorts have several dining amenities that include bars. There are also coffee shops and burger joints great for family dining.
Events – the services do not stop in dining and shopping. The casino complexes host regular events, too. For example, there are Christmas events featuring a live Santa Claus, New Year's Eve celebrations, classes for creating world-famous cocktails, and sports showing in the Sports Bar.
Discounts and Offers – the outlets found in the casino offer countless promotions and discounts. You can purchase high-value items with discounted prices in the shops, especially during international holiday seasons like Christmas or Black Friday.
Gambling – the casinos are equipped with the most technologically advanced electronic games, especially slot machines. In the casinos, you can enjoy progressive slot machines, live table games like roulette, blackjack, poker, and baccarat.
VIP Service – the Genting Group offers a VIP program for all its members. It is available in several tiers. These tiers are Bronze, Silver, Gold, and Diamond. All members are part of the Black VIP group. Those who have VIP status are entitled to weekly deposit matchup bonuses, flash bonuses, enhanced point redemption rates and increased bet limits.
Family Fun – the casinos are home to some arcade games and fun activities. One of the most popular is called the Vortex. It is a virtual roller coaster that gives participants a 4D experience.
Cinemas – the casinos also offer the latest movies in their theatres. Some sites offer IMAX and have more than four cinemas in the site.
Spas – the resorts also offer services that can help tired travellers relax and eliminate stress, either from travelling or from business conferences. There are facilities that offer spa and massage services within the mall area of the casino complex. In some sites, the spa even has pools, gyms, and hot-stone lounges. Some casinos have hydro-therapy jets and outdoor hot tubs that overlook scenic views like a lake or the sea.
Another popular place is called Pixel by Vortex. It is suitable for children 12 years and younger. It houses arcade games where you earn tickets. You can redeem the tickets for tangible prizes like stuffed toys and collectables. You will also find some classic favourites like Time Crisis and new virtual reality games.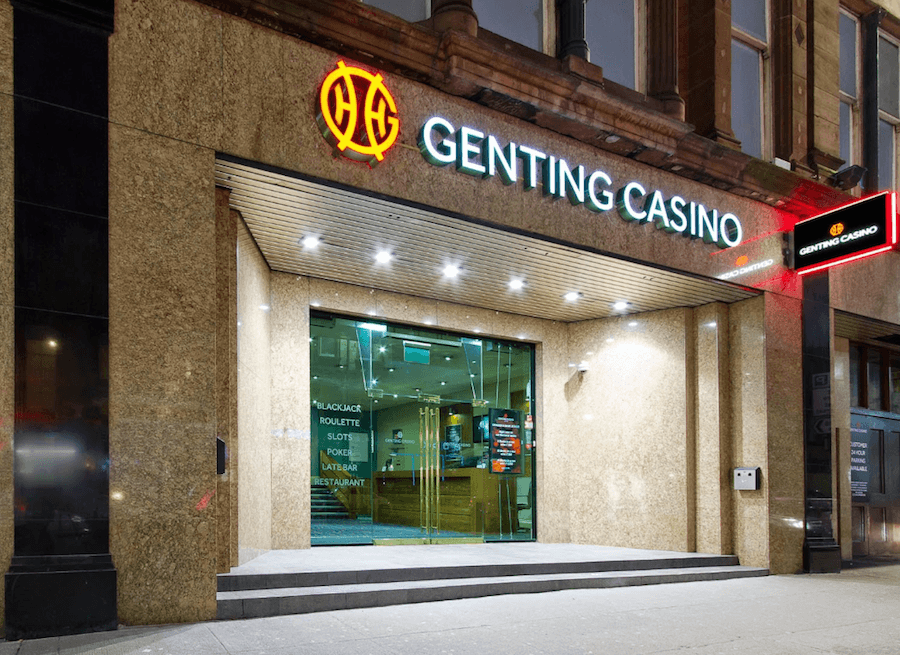 Genting Casino Games
The casinos have interlinked slot machines that allow players to participate in progressive slots. The slot machines can offer more than £300,000 in single-win jackpot prizes.
It also has integrated gambling facilities. This means that some of the games in the physical casinos are the same games being streamed in the company's online live dealer games. An example of this is the Live Roulette in Birmingham. While players in the physical casino are betting, there are online payers from other parts of the globe betting on the same table.
Poker Tournaments
The Genting land-based casinos host regular tournaments in their respective areas. The prize pools vary and they range between £35,000 and £126,000. Most of the time, the tournaments are held in these facilities:
Birmingham
Luton
New Castle
Salford
Liverpool
Westcliff
Stoke
You can check the relevant Genting Casino Poker schedule on the official site.
List of Genting Casino Locations in the UK
| London | Scotland | South | North | Midlands |
| --- | --- | --- | --- | --- |
| London Chinatown | Fountain Park | Bournermouth | Blackpool | Birmingham Chinatown |
| Cromwell Mint, London | Glasgow | Bristol | Bolton | Coventry |
| | York Place | Plymouth | Liverpool Queen Square | Edgbaston Birmingham |
| | | Torquay | Liverpool Renshaw Street | Genting International Casino |
| | | Brighton | Manchester | Leicester |
| | | Luton | Salford | Nottingham |
| | | Margate | Southport | Riverlights Derby |
| | | Portsmouth | Wirral | Sheffield |
| | | Reading | Newcastle | |
| | | Southampton | | |
| | | Westcliff | | |
Corporate Social Responsibility
Genting Group is an advocate of safe gambling. The management encourages players to only gamble for the sake of entertainment and not as a means to earn money. It also advocates that gamblers should never chase their losses and that the players must never gamble anything beyond their means.
In addition, the casino managers are trained to spot and handle gamblers who display behaviours associated with risks of gambling addiction. The casinos have a program called SENSE in which gamblers can participate in self-exclusion. In addition to this, the casino management also enforces exclusion to members who seem to have a gambling addiction, even if the gambler does not admit it.
It also works with renowned organizations specializing in problem gamblers like GamCare. The casinos in the UK are all accredited by GamCare. On top of this, the casino recommends players to reach out to the following organizations if they suspect that they are addicted to gambling:
Gamblers Anonymous
GamAnon
Gordon Moody Association
National Problem Gambling Clinic
National Debtline
Part of the company's commitment to gambling safety is its contribution to research facilities like the following:
National Casino Forum (NCF)
Industry Group for Responsible Gambling (IGRG)
GambleAware (formerly Responsible Gambling Trust) (RGT)
Responsible Gambling Strategy Board (RGSB)
UK Gambling Commission
Summary
Genting Group is not just a casino. It somewhat qualifies as a theme park. The casino is just one of the areas where patrons can have fun. The land-based operations of the company are actually family-oriented. All the casinos have complete amenities like hotels, arcade areas, restaurant, shopping malls, and gambling facilities.
The group offers gift cards that you can buy and give to your loved ones who will visit the casinos. These gift cards can be purchased in denominations between £5 and £1,000. The gift card can be used in all establishments except the gambling area. This means that the card can be exchanged for food, drinks, shopping items, and theatre tickets.