The United Kingdom is the biggest regulated gambling market in the world, and the practice has been ongoing for centuries. Numerous gambling companies have risen to meet the needs of the ever-growing demand, one of them being Grosvenor Casinos.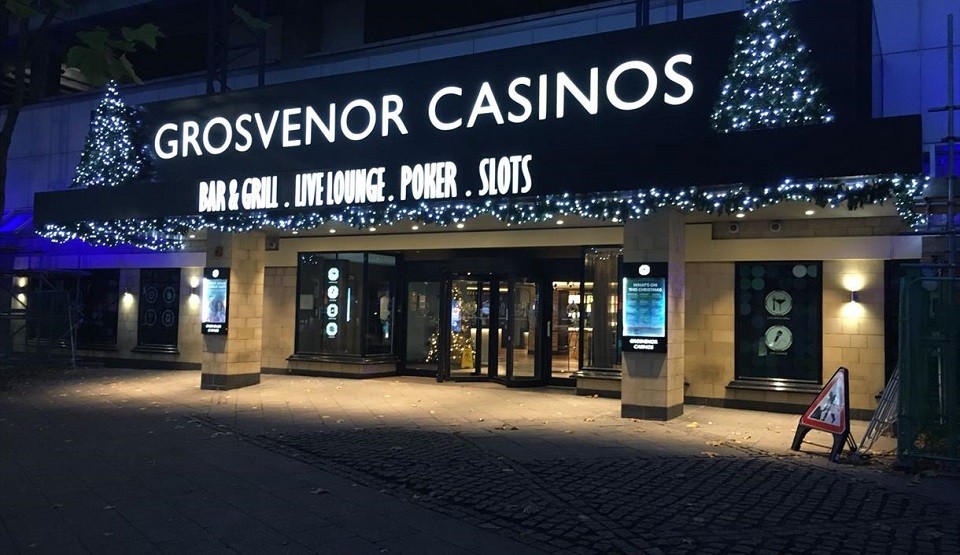 Grosvenor Casinos broke ground in 1970 when the first of its many entities was opened by The Rank Group, which has maintained its place as the parent company to date. Grosvenor Casino was previously known as Country Club and Grosvenor Club before it changed to its current name. This gaming company has come a long way since it first opened its doors, and presently spans over not only the UK gambling market but also those of Belgium and Spain. These markets may not be the biggest in Europe, but they rake in impressive numbers in revenue.
There are fifty-five Grosvenor Casinos that are operational across the United Kingdom. The two establishments located in Belgium and Spain are unbranded and commonly referred to as the company's sister casinos. These entities help the gambling company generate average revenue of over three hundred and ninety million pounds. Out of this amount, an estimated fifty million is usually the profits made. Grosvenor casinos enjoy more than eight point five million clients per year, which explains the high revenue numbers in their books. Over six thousand three hundred employees work with this brand to ensure the smooth provision of gambling services. Grosvenor's high annual income has allowed it to venture into other areas of the entertainment business, one of them being the shirt sponsor for Fulham Football Club.
Brick and Mortar Establishments
As of 2013, Grosvenor has 36 gambling destinations all across the United Kingdom, making it one of the biggest brick and mortar casino groups in the nation. During this year, the group rose to become the largest gambling group with the acquisition of nineteen location-based establishments from a longtime competitor, The Gala Group. Originally, the number of casinos to be bought out was twenty-three, and the deal was to go down in 2012. However, interference by OFT and the Competition Commission stalled the transaction and finally brought the number of casinos that could be purchased down to nineteen.
Games in Grosvenor Casinos
The game collections in Grosvenor casinos are offered in a wide range to ensure that most gamblers can find something that suits their gaming style. Some of the set categories presented include:
Slots
Similar to the case on the online realm, slot games dominate as a popular sensation among gamblers. Grosvenor includes a lot of these machines on their gaming floors, with some establishments displaying hundreds of options. The games are sourced from some of the prestigious gaming software providers such as Microgaming and International Game Technology, which have also received acclaimed success online. Some of the slots that can be found in the establishments have remakes that have made it to web casinos. Some sets also come with jackpot features that go as high as ten thousand pounds.
Table games
This game category is a staple in nearly all brick and mortar gambling destinations that have achieved premier status in the gambling business. Grosvenor has a huge number of table games that span out in the thousands across all their land-based destinations. Roulette is one of the main provisions, which is one of the longest standing casino sets having been introduced in the sixteenth century. Grosvenor has embraced technological advancements in this set by introducing electronic roulette wheels that simulate the elements of the game on a screen. The traditional physical wheels are also provided for those who prefer a classic touch in gameplay. Blackjack and baccarat are also popular inclusions, and they are conducted by friendly croupiers.
Poker

Grosvenor is associated with some of the biggest poker tournaments in not only the United Kingdom but across the globe. In 2014, this casino group partnered with Redtooth, the biggest poker tournament in the world, and the casino has since hosted their annual tournaments. Over time, this partnership gave rise to this establishment's own tournament dubbed Grosvenor UK Poker Tournament, which is held every year.
Live gambling
Live dealer games have become a popular provision in most web gaming sites, and Grosvenor is one of the leading casinos whose studios are used to broadcast this real-life gaming experience. While this platform has been running for some time, it did not make big news until 2011 when the entity announced that they would be hosting Goliath, a live poker event. The platform was estimated to hold about one thousand, five hundred players when it first ran, and it would cost each player one hundred pounds and an additional twenty pounds to buy into the event. The pooled prize for the overall winners stood at one hundred thousand dollars.This event became the largest ever to be held in 2014 when more than four thousand punters registered to participate. Initially, this title was held by the United States. This poker event has also broken the record for running a poker event at the highest altitude of three thousand, five hundred feet on top of Mount Snowdon. 25% of the proceeds collected from these and all other Goliath events contribute to the Marie Curie Cancer Care Charity.
Additional Casino Services
The existence of Grosvenor Casinos on the brick and mortar platform has allowed it to explore a wide range of services aside from games. Nearly all fifty-five of the group's gaming entities provide their clients with services like:
Restaurant
Bar and cocktails section
Live sports
Hotel rooms
Parking space – comes with a car jockey services
Smoking area
Facilities for the disabled such as toilets, etc.
The layout of these services differs from one establishment to the next, but their premier status remains the same.
Received Awards
Grosvenor Casinos are not strangers to being nominated and bagging numerous awards for their stellar provision of gambling services. One of the most remarkable awards the group has received was the 2013 International Gaming Awards for the Casino Operator of the Year where they battled it out with other prestigious names like Gala and Genting groups. The following years, 2014 and 2015, were also good for the company as they took home the same awards for Land-Based Socially Responsible Operator of the Year in a row.
Joining Grosvenor Casinos
Much like with online casinos, Grosvenor provides a platform for their gamblers to register as members. As a new visitor, players are required to provide identification documents before being hosted; this is only required for the first visit. All other subsequent visits only need the presentation of a Grosvenor membership card. Entry to these gaming entities is restricted to residents aged eighteen and above, which is the stipulated age limit for gambling in the UK. Like most other location-based casinos, Grosvenor applies a smart or casual dress code for all its players. These destinations run for twenty-four hours a day along with all the services it tables.
The Bottom Line
Grosvenor Casinos have built a solid name for themselves in the UK, which their inclusion of an online casino easier. Their web casino shares the same stellar reputation as their brick and mortar casinos with an impressive game collection of over three hundred games and bonuses for both new and return clients.