Nearly all industries have been touched by the ripple effect of the technological advancements brought by mobile devices, the gambling industry is one of them. Online gambling software developer and casinos alike are adopting interfaces that can run on smartphones and tablets to make them more user-friendly for gamblers. As much as desktop games are still widely in production along with other traditional modes of gambling like brick and mortar establishment, the online gambling industry has to invest in upcoming products to charm the new generation into indulging in their products.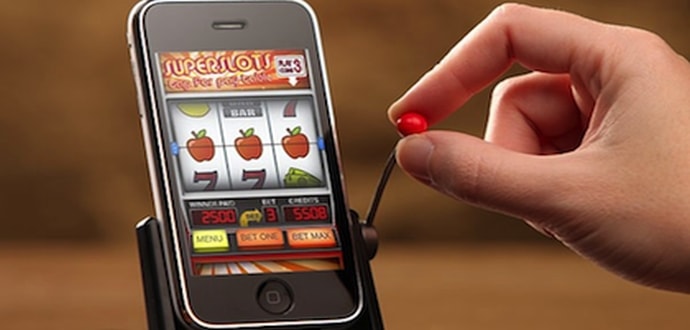 One of the biggest global markets of online gambling is the UK, and it serves as a fine example of the exemplary growth this sector has displayed in the decade it has been around. More than sixty percent of the gambling population accesses their favorite games and casinos using smartphones and tablets. Android is the leading OS used out of the common mobile operating systems that most software providers make their games compatible with, generating forty-six percent of the industry's revenue. iOS, which is used in iPhones and iPads, holds second place and accounts for twenty-eight percent of the market value. Blackberry and Windows are less popular options with their usage rates being recorded at fifteen and six percent respectively.
Advantages of Mobile Gambling
This technology has managed to pick so fast with players and gambling sites alike due to the numerous benefits that accompany its use. Some of these upsides of mobile casinos and games include:
Convenient accessThe small size of mobile gadgets makes them easy to carry around and have grown to become second nature for many people. In a week, the average person reaches for their phone for more than one thousand, five hundred times. With such a dependency, these devices are predicted to replace PC gadgets for good soon.This step in technology placed mounting pressure on gambling companies the ensure players receive absolute comfort when gambling. Therefore, when mobile gadgets that could support internet connectivity came into the picture, the industry embraced the trend to broaden the entertainment realm. Today, gamblers can access hundreds and thousands of games at the comfort of any location and at any time since they move around with the devices in their pockets and bags. Additionally, unlike desktop computers that need to be plugged in to operate, smartphones and tablets use rechargeable batteries. Even though it can be argued that laptops deliver the same advantage, their bulkier size than that of these devices makes them less convenient to carry around.
Download and no download optionsMobile play can be conducted in two modes; download and instant play; the latter is more popular since it does not require any app download. However, for flash games, a flash player must be installed if one doesn't come with the built in the browser to make games glitch-free. Most online gaming software companies have deviated to the use of HTML5 technology instead, which allows iOS gamblers to indulge in the games as well. This option is also the one found in most desktop computers, and a flash download is required in them as well.

The download option was first introduced on smartphones and tablets, but the PC industry has caught up to make device releases that support casino and game applications. This option requires the player to download an app from OS stores such as Google Play and Apple stores. One of the biggest advantages of the download option is that free play can be conducted when one is offline. Internet connection is required for both options when engaging real money play.
Bonuses and promotionsEven though the mobile gambling scene is thriving on its own, casino operators still apply the use of bonus offers to charm gamblers into launching their mobile site or app. These rewards can be built specifically for mobile users or all clients.Player promotions vary for each gambling establishment, but they are given in common types one of them being matchups. These bonuses gift the player a percentage of the amount they deposit. Other popular provisions include free spins, player points, free chips, and free money. Like all other casino bonuses, these mobile offers are accompanied by terms and conditions that determine how they are claimed and used. Their basic elements include playthrough terms, shelf life, minimum deposit, maximum offer, and the targeted group of punters. The most essential of these conditions is the wagering requirement, which determines the amount gamers have to spend before a withdrawal is allowed.
Social gamblingGaming companies are constantly trying to make the experience more exciting for gamblers, and one of their latest features is social gambling. With social media platforms like Facebook and Twitter on the constant rise, this platform has grown to become an important pillar of the entertainment business. Therefore, game developers make their products more user-friendly by integrating them with these platforms. Social networking, especially in categories like sports betting, serves the purpose of covering live statistics that are not provided in all gambling destinations.
Unique gambling experienceAlmost all casinos and games do not change the services they deliver for their mobile and desktop variations. Even so, they make some changes to mobile variations to create a distinct gaming experience that also offers mobile-friendly features that are tailor-made for small screens of smartphones and tablets.
Choosing the Best Mobile Casino
Mobile casinos are available in the thousands, and it is up to gamers to ensure that they end up with the best one. Some of the criteria used during this process include:
License providerThe license provider of a mobile casino is as much an important element as it is for desktop options. The license provider tells the player if the casino has been certified as safe to engage in free and real money services without fear of financial and identity theft. Some of the licensing bodies that have excelled in providing these assurances include the UK Gambling Commission, Malta Gaming Authority, AAMS Italy, and Gibraltar Regulatory Body. These bodies test the software used to run games for fairness and mediate any problems that arise between players and their casinos.
Game collectionIndulging in games is the main reason why most punters visit mobile gambling destinations, so they stand as an essential feature to assess. The game preference depends on the player's budget and playing style. Slots are the most popular options among players as well as the most provided to meet this demand. These sets suit gamblers who prefer simple gameplay that does not demand any strategy application. Table games come in handy for seasoned players who prefer the use of skills to influence winning streaks in their favor.
Cashier optionsThe introduction of mobile devices has greatly influenced the money transfer industry, and some of them have optimized their software for use on popular OS. The best mobile casinos offer secure cashier options such as PayPal, Neteller, Visa, Skrill, Visa Electron, and many others. These channels are also some of the most widely used across the globe, making the transfer of funds across different jurisdictions easier.
Wrap Up
Mobile Gambling has expanded over the years making it easier for gamblers to access games and casinos. More players continue to opt to the use of this technology, considering smartphones and tablets can access Wi-Fi, and leaving behind traditional methods.