Short answer: If that casino is licensed, no. But you really should read the long answer too.
Mathematically, all casino games are against you. If you play long enough, the casino always wins. The rules of the games favor the casino, not the player. Sure, time to time, you will score a winning. Or see another player hit the jackpot. But nobody talks about how much investment was made before winning.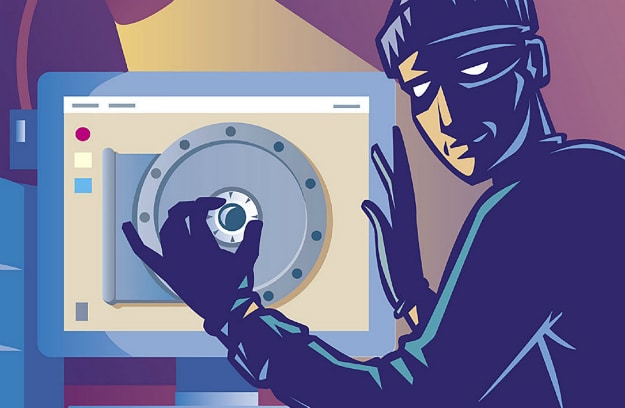 Let's think that a progressive jackpot machine pays 1.000.000 USD. A pretty big prize, right? One lucky player inserts one coin, pulls the lever and wins that amount.
Thing is, thousands of other players already lost.
Progressive jackpot machines do not have a fixed prize pool. Their prize amount keeps rising with every game played. If the prize amount reached 1.000.000 USD, this means literally thousands of other players played the same game and lost their bets. This is why the prize is so big. The casino already collected enough profit and the player prize is actually a small part of this amount. So, one lucky player won thousands of dollars, yes, but the real winner is still the casino. This concept applies to all other casino games: Blackjack, roulette, poker, keno… One player may win a big prize every now and then, but the casino collects enough money from other players and still makes a profit.
AMERICAN POKER SCANDAL
There was a website called "Abs. Poker" back in the days. It was one of the first online poker networks in the USA. In 2007, they held an online poker tournament, and a user named "Potripper" won the grand prize: 30.000 USD. However, the community was suspicious. By analyzing the last game, users of the website revealed that "Potripper" played like an amateur but always managed to get the best cards. Further inspection revealed that Potripper was actually Scott Tom, the co-founder of Absolute Poker. The website was operating under Kahnawake GC license. The commission launched an investigation and issued a fine of 500.000 USD to Absolute Poker. The website did not pay it and did not refund any money. Absolute Poker seized by the US authorities during the "Black Friday" incident and the website went out of business. Today, it still owes around 50 million USD to players.
RTP and House Edge
These are the terms that show how big your losses will be. Regardless of what you think, they do not represent your winning chances. RTP is short for "return to player". Here is an example that will explain what it really is:
All gambling games have an RTP rate.
If the RTP rate of a game is 99%, this means you will win back 99 USD of every 100 USD you invest. Your loss will be 1 USD.
House edge (HR) is different from RTP. It represents how much the casino will win from your bets. In the example above, the HR rate of that game is 1%. This means the casino management will win 1 USD from every 100 USD bet.
The important thing here to learn is that you can never really "win" that game. Sure, you will score a winning every now and then, but in the long run, you will always lose 1 USD. This is why the casino is the real winner.
AMERICAN COIN SCANDAL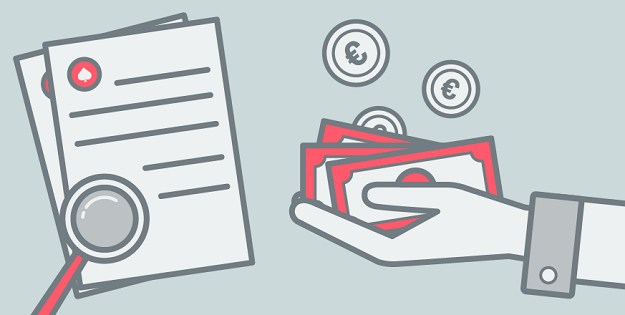 This is probably the biggest gambling scandal of all times. American Coin was the name of a company that produced physical slot cabinets for casinos in Las Vegas. In 1980, Nevada GCB revealed that the games were rigged and it was impossible to hit the jackpot. More than a thousand slot cabinets were seized by the government. This was a huge scandal because millions of people played and lost on those machines. The gamblers started to sue the casinos in Vegas which offered American Coin games to their customers. In those days, slot cabinet manufacturers were rare, and almost all casinos in Vegas were using American Coin machines. The company blamed a specific employee named Frank Romano for this "incident". The company went out of business, and some of the lawsuits still continue today. A slot technician worked in the company was murdered by a contract killer after he accepted the charges. He was about to testify in the court.
Ok, I Get It. So, Are There Online Casinos Out There Which Really "Rig" The Games?
Rules of the games may not favor the players in online casinos, but this doesn't mean they are "rigged". Online gambling works like that: Casinos are a business and nobody wants to do a business if it depends on pure luck. Like any other business, casinos also get audited. They also have electronic gambling licenses. These documents show that the games on that casino are constantly audited and their RTP rates are at fair levels. You may not like the system, but it is legal. Moreover, it is fair. Nobody can guarantee a winning. The only thing that matters is to get a fair chance to score a win every now and then. If you play in licensed and audited online casinos, you can always be sure that the games are fair.
If you play in an unlicensed casino, however, yes, the games may be truly rigged. All casino games use a Random Number Generator software to determine the results. By results, we mean what will be displayed on your screen: Let's think that you are playing a slot game. All symbols in that game have a numerical counterpart. RNG software rolls a random figure and if that figure matches with a numerical counterpart, the symbol is displayed on your screen.
Now, it is possible to change the behavior of the RNG software. Casino management can set it up to show only worthless symbols. This way, you will never hit a jackpot, for example. And there is no way to tell this since nobody is auditing the casino software. In a licensed casino, on the other hand, the software is checked on a constant basis and such a setup will be easily noticed by the authorities.
In short, never play at unlicensed casinos – you can never tell if the games are rigged or not. Licensed casinos cannot rig the games even if they want because they are getting audited on a regular basis.
ULTIMATE BET SCANDAL
Russ Hamilton was a famous American poker player. He won many tournaments and became an advisor to an online poker network called "Ultimate Bet". In 2008, users of the network revealed that Russ Hamilton had a "superuser" account, which allowed him to see the hands of other players. This was an inside job, and Hamilton was stealing from the website with the help of some employees. In fact, he managed to steal 20 million USD. Literally, hundreds of users sued Ultimate Bet. The company paid some of the damage back but went bankrupt pretty soon. What happened to Russ Hamilton? Nothing. He still plays professional poker. The famous TV show 60 Minutes called this incident "the most important online poker scandal of all times".