The world of gambling has seen some pretty amazing bettors. From John Montagu to the MIT Blackjack team, gambling has made many players extremely wealthy. Some, like the great Phil Ivey, are media darlings and love to live in the limelight. However, there are gamblers you've never heard of that have acquired wealth well beyond your wildest dreams.
Ever heard of Zeljko Ranogajec? Don't worry – you're not alone. Ranogajec is a legendary and mysterious Australian bettor who amassed a fortune throughout his career. However, he is largely unknown to the world. Many say that the Hobart-born punter is a brilliant mathematician and billionaire who doesn't like to appear in the public. However, Zeljko Ranogajec's wealth is simply too big to ignore. So, how does he do it? Is he a magician besides being a gambler? Continue reading the article to learn about the man that is arguably the best gambler in the world.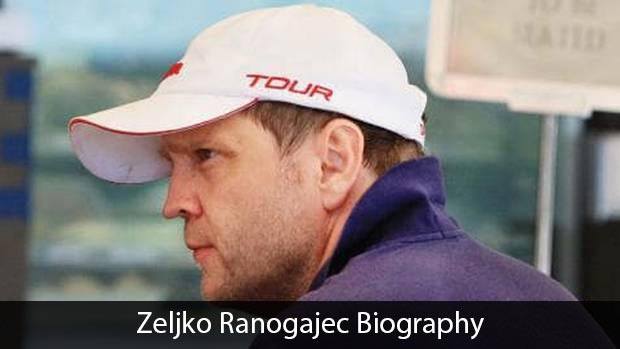 Zeljko Ranogajec Biography and Private Life
Born in Hobart on May 22 1961 to a family of Croatian immigrants, nothing during Zeljko's early life indicated that he would grow up to be such a gambling whale. He studied finance, banking, and law at the University of Tasmania and initially saw himself as a successful future lawyer. Ranogajec's family was poor at the time. However, financial tides would turn soon for the Hobart-based family thanks to their son's efforts. He owes it all to card counting.
One of the most complex blackjack techniques, card counting requires advanced mathematical knowledge and a high IQ. That's two things Zeljko had an abundance of. As soon as he entered a casino for the first time, the Zeljko Ranogajec gambler persona started to emerge from within the future lawyer. He took up a part-time job at the Wrest Point Hotel Casino and that's where he also met his partner.
Zeljko Ranogajec's wife, Shelley Wilson, was an employee at the same casino and the pair hit it off shortly after meeting. This was most likely the turning point in his life. Meeting Shelly wasn't just a romantic interest – in her, he also got a business partner.
Zeljko loved working in the casino. During his short breaks, he didn't waste time to hit the blackjack tables. Bit by bit, he learned special techniques such as card counting that guaranteed wins.
He learned more about the game and the controversial technique while also trying out different strategies at the tables. As a math whiz, Zeljko was a natural at card counting. It didn't take long for him to realize that he could make a killing on the tables. He knew everyone in the casino so it wasn't hard for him to win. His love for blackjack made him drop out of college so he could focus on his new 'career'.
It was the stepping stone to his legendary career that brought Zeljko Ranogajec net worth of hundreds of millions.
Fame from Blackjack and Poker
As mentioned, the Hobart-native played blackjack tables only during work breaks at the beginning of his career. He quietly made a name for himself using card counting at Wrest Point Casino. He became so good a punter that the casino had to react fast and ban him.
It didn't matter to Zeljko – he continued playing at the Queensland Jupiter Casino and others. Wherever he played, though, he ended up banned. He was too good for any casino and at the time no one was half the bettor Zeljko Ranogajec was. Many consider Ranogajec the most prolific blackjack player of all time. For his amazing efforts, he entered the Blackjack Hall of Fame in 2011.
It was clear that he 'outgrew' Australia, and having no other casinos to join, Zeljko formed a team of punters and took his talents to Las Vegas. This time, blackjack wasn't his goal. He aimed for all forms of advantage gambling and turned to gold everything he touched.
Thanks to Zeljko Ranogajec's advice, his team was quite successful as well. Together, they made countless profits and Vegas casinos banned the Australian professional bettor and his team soon. The money was adding up and it was becoming harder and harder to take it back to Australia.
Knowing this, Zeljko gave up blackjack for a bit, playing it occasionally for fun. He didn't stay quiet, of course. He took up other forms of advantage gambling and made millions off each.
Jackpot Winner
In 1994, the man who often goes by John Wilson set a world record when he won a whopping $7.5 keno jackpot. Ranogajec loves Keno and has won more than a few jackpots, but none as big as the one he won over 25 years ago.
Reportedly, the Aussie placed colossal bets of $1 million per day for a week in order to hit the jackpot and eventually won the whole pot. It cost him almost the same amount of money he won, but he still made a profit. This was one of his biggest bets he placed, a record that would get broken many times later.
That's the thing about Ranogajec – he bets big to win big. This wasn't the last time he hit a Keno jackpot. Around 2018, reports said that out of 44 jackpots that went off in clubs and pubs across Australia, 40 were won by Ranogajec himself or his associates.
Wonder how? The Aussie gambling leviathan reportedly buys 90% or more of the tickets which almost guarantees a win. In this case, the odds are heavily stacked against average punters who don't have the knowledge or the bankroll to compete with a professional punter. It's not illegal, of course, but many consider it cheating. Not that it matters to Ranogajec who knows that to win big you must first spend big. According to Zeljko Ranogajec the gambler, it's the only way to be successful in the punter world.
Zeljko Ranogajec in Horse Racing Betting
The key to Zeljko Ranogajec's success doesn't hide in massive blackjack or keno wins. He loves all forms of gambling and is a professional gambler in horse racing as well. Over the years, he became somewhat obsessed with the sport. He went to races all over the world, examining each one in detail. He's never been spotted on the stands – the man's a literal ghost.
According to experts, Zeljko Ranogajec's strategy was this: identify opportunities with high liquidity and deploy a specific system by betting massive sums of money on small margins. At the same time, he also closed deals with bookies such as Tabcorp for massive rebates that would not only cover parts of inevitable losses but help him make a small fortune as well.
It didn't take long for Ranogajec to start winning big on horse races. As a matter of fact, he was crowned the most successful sports bettor by many colleagues after winning big on the races. Average punters weren't happy about his alleged deal with Tabcorp, but the company saw nothing illegal. By betting on his favourite Melbourne Cup, Ranogajec made huge profits, which, along with the rebates, brought him a fortune.
He didn't win constantly, though. In 2005, poor judgment led to him losing big amounts of money. It didn't really matter to him due to the massive rebates he was getting. The man nicknamed the Joker never loses. He may lose a bet, but he never loses money. That's what makes him such a successful professional sports gambler and why younger punters use Zeljko Ranogajec tips to get to his level.
The «Punters Club»
Although he mostly acted alone at the beginning of his career, Ranogajec made his biggest earnings with the so-called Punters Club syndicate. He put together a group of highly skilled mathematicians and gambling geeks who worked together to bring in a whopping $1 billion per year. That's not a typo – it was confirmed by the man himself in court.
In 2008, the gambling leviathan made a rare public appearance in court when he moved to close a former business. Asked by one magistrate about the syndicate's turnover per year, the Joker answered "$1 billion" in stone-cold fashion. The magistrate was stunned. "One billion per year?", he asked. Ranogajec confirmed once again.
He continued by saying that they call themselves the Bankroll Punters Club and that it includes some of the richest gamblers in the world. The club didn't make profits by winning bets all the time – it's impossible to do so. It was the reimbursements or as he called them "rebates payments" that brought Zeljko Ranogajec net worth of who-knows-how-much.
"It's simple," he said. "Place a $100 bet and you might lose $5. However, with a 10% rebate, you still get 5%". Smart, isn't it? Thanks to his rebate deals with Tabcorp and other bookies, he's always ahead of average punters. "I'm telling you, place the biggest bet in pari-mutuel pools, and you depreciate it so much that you get fair odds," he said speaking to the court. It was a rare example of the Zeljko Ranogajec punter persona 'in action'.
Betting strategy of Zeljko Ranogajec
Little is known about the Zeljko Ranogajec betting system apart from the fact that it's highly sophisticated. He used his strategy to bet on horse racing and reportedly makes over $1 billion per year. A big part of this system is the use of kickbacks from major operators. As we previously said, he himself considers the rebates the driving force behind his fortune.
Reports have said that he accounts for 6-8% of Tabcorp's annual revenue which stands at around $10 billion. At Betfair, the gambling leviathan is said to account for a third of the company's operations in the land down under. He reportedly employs a team of bettors, spotters, and analysts who receive orders from a space he rents in the Fox Sports building on 234 Plymont Street. Indirectly, he employs around 300 people in Australia. This is never done directly – instead, he uses different companies to contract these people.
'The Bankroll' Team
Ranogajec's Bankroll gambler syndicate is the stuff of legends. Experts put it on the same levels as the MIT Blackjack Team with some considering it the best team of gamblers ever to join forces. Although details on the team are just as scarce as details on the main man himself, one notable member was gifted mathematician David Walsh. He's also Zeljko's closest friend and widely believed to be the entrepreneurial "brain" behind the Joker's exploits.
Other members might include poker legend David Steicke and many other high-profile punters and gamblers. As mentioned, the team made profits close or over $1 billion annually.
It got into the public's eye in 2011 when it was discovered that Tasmanian company Tote Tasmania gave amazing rebates to whales including Ranogajec and his team while slashing the odds for average punters. The move was necessary to balance the books, but it ultimately didn't work.
In 2012, the bookie's profits were wiped thanks to The Bankroll team's profits which resulted in the business being sold to Tabcorp Holdings, another betting company associated with Zeljko Ranogajec.
The team made such big revenue each year that resulted in the ATO (Australian Taxation Office) probing Ranogajec's activities in 2008.  The team of pro punters eventually came to a settlement with the ATO in a court-meditated session. Although the details of the deal are confidential, the probe was related to years 2004 to 2011 only.
Zeljko Ranogajec Nowadays
The gambling leviathan's whereabouts are unknown. After the ATO proceedings and the eventual settlement, he moved to the Isle of Man. He didn't leave all his money behind. In 2012, he set up a betting company called Colossus Bet together with Bernard Marantelli.
The brand became a powerful force in horse racing Tote service and later partnered with the Britbet consortium. This partnership was dissolved in 2018, but Colossus Bets still operates with quite the success.
Ranogajec has been called a 'reclusive tsar' for his aversion to appearing in public. The legendary punter doesn't like to show his face so much, preferring to lead a secretive life. You'll never see him doing an interview and he rarely uses his real name.
After leaving the land down under, many have speculated about him living in the UK, although this isn't confirmed. His company Colossusbets Limited is located in England, but you can't find information on its owner even if you wanted to. Unlike other men of his wealth, he prefers to stay in the shadows and do what he knows best – gamble and win big.
Zeljko Ranogajec's Estimated Revenue
A report published in The Australian Finance Review from 2019 placed his net wealth in the excess of A$600 million. Although there's no way to know for sure, his gambling syndicate raked in billions each year, so this sum might be a bit too small.
A few years back, a reporter allegedly met with Zeljko in Mosman, Australia, after contacting a close relative of his father. The relative called Ranogajec a multi-billionaire but he didn't give an exact number.
Eventually, the reporter located the whale and asked him if he's really the wealthiest gambler in the world. The Hobart-born legend answered that it's simply not true and that reports of his wealth have been greatly exaggerated.
It can be left to the imagination, but after a career that spans nearly 30 years, we believe that the Joker certainly owns more than a meagre (for a man of his profile) A$600 million.
Zeljko Ranogajec's Property
If you ask anyone if they know where the Zeljko Ranogajec house is, you won't get an exact answer. Many believe he lives in the United Kingdom, while others place him somewhere else. One thing's for sure – the gambling legend doesn't want for his address to be known and he likes living in the shadows.
His Zeljko Ranogajec punter persona is a total opposite to the man he is in private. He talks to no one, uses aliases all the time, and covers his tracks when he needs to. He even uses so-called runners to place bets for him on tracks instead of doing it himself. He claims that he's been to many races before, yet he was never spotted. It's not like he was disguised or anything – no one simply knows how he looks like.
According to some reports, a Ranogajec house or more like a mansion on Balmoral Beach in Sydney may be his actual residence. There's another house in Mosman where others believe the gambling whale lives.
If you ask the neighbors, however, they will say they've never met the man. Some might even be confused about the name – they may have met John Wilson, but never Zeljko Ranogajec.
Just like the man himself, his property and estimated revenue are a mystery. It's all a big secret and the master gambler works hard to keep it that way.
Is Zeljko Within or Beyond the Law?
That's up to you to decide. If you ask the authorities, you can't make such fortune without going over the boundaries of the law. If you ask the man himself, it's all legal. When questioned by the ATO, the Aussie stated that his activities weren't illegal at all. He made the most money on rebates, not by winning bets on sports or any other form of gambling. He just found a way to beat the system and that's it.
Of course, many will say that making billions of dollars per year must be illegal in one way or another. Then there's the question of morality. Ranogajec's betting activities and huge rebates have allegedly led to the downfall of Tote Tasmania, a company later acquired by Tabcorp, one of the punter's biggest associates. The reason for the company's closure were lucrative rebates to gambling whales that include members of the Punters Club. At the same time, bookies must slash the odds on the average punter to keep the books in balance. In short, the average punter gets far worse odds just because whales such as Zeljko Ranogajec make millions from rebates even when they lose.
Zeljko Ranogajec's biggest bet stands at $1 million per day when he won that keno jackpot back in 1994. He holds the world record for the biggest keno jackpot of all time and it's no wonder he claimed it with such massive bets placed. He spent more than $7.5 million in total to get it but came out ahead after winning more than a few smaller prizes along the way. That's as big of a 'whale' as we've ever seen.
Unlike other whales, however, this one rarely loses. Ranogajec built his gambling empire upon rebates which not only covered his losses but made him a small profit every time he lost. If you ask him, there's nothing illegal in it. He bets big to win big, and even when he loses, he still comes out a fraction ahead.
His continuing gambling success boosts Tasmania's tourism and he also supports the economy by buying lavish properties (although never under his real name). Reportedly, the man is pretty generous as well, giving out millions to charities each year. The Humpty Dumpty Foundation that buys special medical equipment for children hospitals that struggle financially is one such foundation that gets regular checks from John Wilson. Even if you consider his activities beyond the law, you must take into consideration how they affect businesses and how his donations help organizations in need. Indirectly, he's responsible for employing hundreds of people and that truly counts in a time when unemployment rates are so bad.
Legal or not, it's clear that Ranogajec's exploits are the stuff of legend. One of the biggest gambling whales the world has ever seen, he will undoubtedly continue making history and go down as one of the richest gamblers of all time.