Especially if you are a newbie in the gambling world, you are probably a bit confused when it comes to the terms of bonuses. This feature is no way near land-based casino offers and it often sounds like a little piece of heaven. However, before you register at any online house, take a quick look at the basic expressions and tricks everyone should know when diving into the sea of gaming. The Majority of bookmakers include various promotions both for the first-time and the existing bettors. And, the great news is that bonuses are not a myth. they are more than real, and even more true when it comes to bonuses in trustworthy casinos. However, have in mind that there is no such thing as a free lunch and that every gift comes with the price. Here the tag is in general terms and conditions that dictate your way from registering to enjoying the given money. On this road, bettors have to sign up, leave all the necessary data, bank account info. On the top of that players must fulfill several conditions and that is the main catch about these benefits.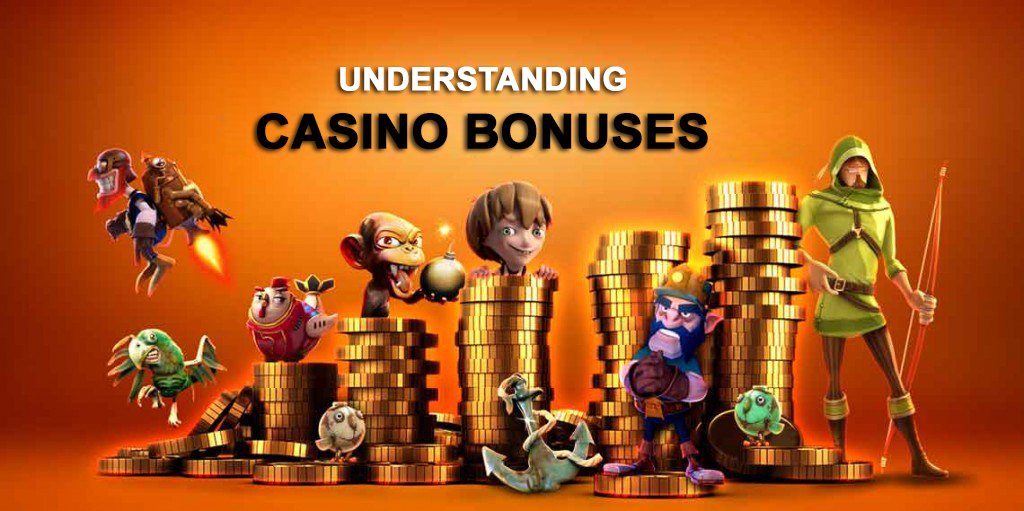 Free Money Costs Money
As you probably already know there are a few things every bettor has to commit to before claiming the specific bonus. It would be quite unusual from casinos just to give free cash away. This way they would all go bankrupt very fast. Remember, whatever kind of a gift it is, it eventually gets to the point where you must pay a particular amount of real money. It is also important to note that bonuses are not obligatory. There is always a chance to reject any offer from the casino. On the other hand, if the promotion is quite tempting and bettors can not hold their horses, then there are rules they have to respect. Also, they should be aware that, in total, the house always wins. Luckily, there is a way to minimize the losses. With knowledge, clever game and right choices bonuses at online casinos may become your best friends. So, how to find out just how much a benefit costs? There are several elements one has to be aware of:
The Wagering RequirementsThis is the crucial terms when it comes to figuring out the bonuses. The Rollover or the Play through shows the number of times gambler has to invest prior to collect. Sometimes it stands only for the gift amount and often it means the sum of a bonus and the deposit. The average value of this one is somewhere between 20x and 40x the bet. Avoid bookmakers that offer sunshine, lollipops and rainbows for more than 50x requirements while those are hard to meet. This one is easy to comprehend through an example. For instance, the welcoming package is 100% upon the first deposit up to $50. For 50 bucks one gets additional half of a hundred. However, in order to collect this, he/she has to gain wager. In this case, the rollover is 20x b. That means that a bettor has to invest 50×20 = $1000 in cash first. Have in mind that even the best free bonuses also hold special claiming conditions;
Contribution Game Rate Every game has its own rules regarding the meeting towards wager. That means that each piece contributes the different percentage to the total requirements. The Good news for machines lovers is that rate for those is almost always 100%. Troubles begin with the Baccarat, Blackjack, and Roulette. Every casino has their own values. However, the number for Roulette is approximately 20%. There are even Blackjacks with humble 8% (Microgaming) so think twice before you hit. There is one more thing to consider when it comes to games. Always check if the specific game is included into the offer. Some pieces are banned from promotions and that is usually mentioned in the fine print on the bookmaker`s web page;
The House EdgeThis is the part of all stakes taken by the gambling company in the long-term. In other words, the amount casino actually earns. There is no game without a house edge. They vary from around 1% in Blackjack up to more than 50% in some Keno models. Note that this edge has an impact on the winning, especially when it comes to coin building. Bettors will simply need more time to make a profit with pieces that have higher house values. In rare situations, there will be designs without this feature. However, do not expect any kind of a benefit in that case. Fortuitously, there is a quick trick to calculate the cost of a gift:The Wager = (b+d)x requirement x (100/game rate) andExpected loss = wagering value x house edge;That way gamblers can see that sometimes one has to pay more in order to gain less. For a simple $50 bonus with a 100% match and the rate of 10% when a wager is 30x one has to invest triple gift amount. Not so convenient.
Different Types, Different Styles
It is more than clear that a lot of things depend on the bonus itself. Usually, there are two major promotions that dictate the whole gambling experience:
CashableThis one ispretty simple. After the deposit, the money is being transferred to the real bank account of the bettor. For example, is bookmaker offers 100% up to $100 the available funds will be $200. This can also stand for more than welcome bonuses. Have in mind that play through also exists with these. However, after the bonus is claimed and cleared there will be no trouble to take all the money. Sometimes these can be combined with free play gifts. Casinos give a certain amount of cash and the limited time to play with it. Usually an hour;
PlayableThis one is less popular among players and for the obvious reasons. The money is held on the separate part of the profile account. Bettors can take it only for wagering purposes. In other words, one can never withdraw. On the other hand, the winnings are completely yours. After gaining the prize, the bet amount returns to the special account and the rest goes to the real funds. This does not have to be always such a bad thing while any kind of help can be extremely useful. However, it can be quite annoying to play with the money you do not actually own;
Not all gamblers are up to constant fair play, so different so-called bonus traps are also the way gambling houses protect themselves. If they would just give bonuses without any control there would be cases of players that come, sign up, take the bonus and leave the casino. The continuous battle against various misbehaviors sometimes crashes opportunity for regular and legal players. However, all bookmakers nourish loyal punters so sometimes the best place to look lucrative values are VIP programs. Carefully follow the path to the membership and enjoy numerous benefits that come in this section. In addition, always decide for the trustworthy company with clear past and high grades on the market. You can always check some cool casino reviews before playing.